Player Information
Player Profile


Can.
Location: Turkey
Steam: STEAM_0:1:200569681
Status: Offline
Click here to add as friend
Karma:

In good standing

Member of Clan:
(None)
Real Name:
(Not Specified)
E-mail Address:
(Not Specified)
Home Page:
(Not Specified)
MM Rank:
Last Connect:*
(Unknown)
Total Connection Time:
0d 01:57:07h
Average Ping:*
-
Favorite Server:*
Favorite Map:*
Favorite Weapon:*
Statistics Summary


Activity:
-1%
Points:
1,340
Rank:
Not active
Kills per Minute:
2.43
Kills per Death:
3.7500 (-*)
Headshots per Kill:
0.0947 (-*)
Shots per Kill:
-
Weapon Accuracy:
33.2% (0%*)
Headshots:
27 (0*)
Kills:
285 (0*)
Deaths:
76 (0*)
Longest Kill Streak:
46
Longest Death Streak:
13
Suicides:
0
Teammate Kills:
1 (0*)

Can.
's History:
Events
|
Sessions
|
Awards (1)
|
Chat

Find other players with the same name

Miscellaneous Statistics
Player Trend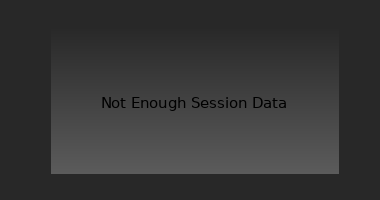 Ranks
Current rank: Lance Corporal
Kills needed: 15 (85%)
Items marked "*" above are generated from the last 28 days.
You are currently viewing the basic version of this page, please enable JavaScript and reload the page to access full functionality.
Generated in real-time by
HLstatsX Community Edition 1.7.0
All images are copyrighted by their respective owners.
[
Admin
]